Adam Smith-Connor
Sedentary office based work combined with stress poses a high-risk factor for developing chronic pain. We are under increasing pressure in the workplace where goals and targets are often put before wellbeing.
When a person's work is target driven it's common for their awareness to be with the goal rather than the process. If people aren't meeting their targets they often push themselves, working harder and at a faster pace. In this process you can often lose touch with how your body is feeling. Many of my clients find that they've been running on adrenaline in a pattern of continuous hard work with little rest. With this amount of stress the nervous system becomes sensitive and muscles tense, making the body more vulnerable to pain. Many people get stuck in a cycle where pain in the workplace compromises performance leading to more stress, fear of job security and ongoing discomfort.
Physiotherapy can give you the tools to bring relaxation into your body on a daily basis, allowing you to continue working whilst maintaining an increased awareness of tension and how to control it.
How can I control tension?
If you feel pain, let this be a kind reminder to put yourself first and job second. A really easy way to reduce tension is through simple relaxation exercises. Try taking a soft breath in followed by a soft elongated breath out through the nose whilst feeling your body melt and relax. You can focus this on specific areas of your body such as the neck and shoulders. Build this into a pattern that suits your working day, perhaps during your break, when you're getting a drink or by using a reminder 'bell' app on your computer. Many of my clients have been amazed by this simple technique that when used regularly can have such dramatic effects.
This article was written by Michael Otto BSc MCSP
"I am a physio based in Exeter and Totnes with an interest in chronic pain. I have a holistic approach that draws on many approaches one of which is the use of mindfulness based relaxation in the workplace."
Michael Otto
Chartered Physiotherapist
www.ottophysio.co.uk
If you are suffering from arthritis or have had a joint replacement of the hip or knee you will find this free seminar very informative. Chartered Physiotherapist Adam will be talking about arthritis, joint replacement surgery and rehabilitation following surgery. To book a place call 023 8008 9120 or e mail contact@newforestphysio.co.uk.
Click the link below to view a video of Adam demonstrating Piriformis stretches.
MSK Chartered Physiotherapist required for private practice
New Forest Physiotherapy Southampton – www.newforestphysio.co.uk
Job Start Date: June / July 2016
Physiotherapy Job Summary:
We have an exciting opportunity for a full time Musculoskeletal Chartered Physiotherapist to work at our private physiotherapy clinic in Fawley, Southampton SO45 1GA.
This position will be suitable for a physiotherapist looking to develop their career in musculoskeletal physiotherapy and move into the private sector. You will need to be a friendly people person with a can do attitude. Initiative, the ability to work independently and conduct yourself with integrity are essential. The team is made up of experienced physiotherapists who will assist you with your professional development with regular in service training sessions.
The successful candidate will be expected to contribute to IST for the team, help drive the marketing plan and interact with the public at events to raise the clinic profile. This can include presenting public seminars on physio related subjects, attending sporting events and working with the gym staff.
The workload is varied, consisting of self funding clients, insurance and medico legal personal injury clients. Conditions treated include whiplash, sports injuries, back pain, strains and sprains.
MUST HAVE
Applicants must have a degree in physiotherapy (or equivalent) be HCPC and CSP registered, and have your own transport for home visits and transferring between clinics.
DESIRABLE
Qualifications in manipulation and acupuncture are desirable but not essential. Funding for CPD is available so we will put you on these courses if you do not already have these qualifications.
Salary
Salary negotiable depending on your current pay scale (we will match your current pay plus a clinic bonus scheme).
OPEN EVENING on Tues 24th May at 8pm
Location: Gang Warily Recreation Centre, Fawley SO45 1GA
We are holding an open evening for any one who may be interested in applying for this job. At the open evening you will have the opportunity to learn about the clinics strategic objectives, the clinic structure, typical patient work load and ask the Clinic Director any questions you may have about the job. Free refreshments will be provided. 
CONTACT
Adam on 07867 563 952 if you would like more details or to book a place at the Open Evening.
We will be hosting a Hip and Knee Seminar on Thursday 5th May at 19:00 at Gang Warily recreation centre. This is a free event and open to any body who would like to attend. Please call 02380089120 for more information.
As of the 1st of April 2016 our Southampton clinic will be changing location to Easy Gym Shirley. The new address is 366 – 368 Shirley Road, Southampton SO15 3HY.
The Hip & Knee class today 15/2/16 has been cancelled. Next weeks class will be on as usual.
Chartered Physiotherapist Adam Smith-Connor will be hosting a free seminar about back pain on Thurs 3rd March at 7pm at Gang Warily Recreation Centre.
This seminar will be of interest to anyone who has suffered from back pain and wants to learn about the causes back pain and how it can be treated.
If you would like to book a free place call 023 8008 9120.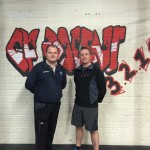 Do you want to get a personal best for the Southampton Half Marathon?
Hello,
Southampton Half Marathon is on 24th April 2016, so now is the time to start training. We have teamed up with Olly Drew from Solent Athletes to offer all our current and former clients an exclusive video running gait analysis and running course discount.
As a brief introduction to Olly click below to view a video of Adam and Olly talking about ITB syndrome, a common runners complaint.
Olly will be starting his next running course on 12th January for 15 weeks. This course will give participants the best possible opportunity of getting a personal best in the Southampton Half Marathon. The course will suit experienced runners wanting to improve their PB, new runners wanting to do their first half marathon, and ex-runners who want to get back into the sport.
If you sign up to Olly's course you will also be eligible to discounts on physiotherapy and sports massage treatments with us. An integrated approach to training for the Southampton half marathon, consisting of running training, improving your running technique and cardio vascular endurance, combined with Physiotherapy and Sports Massage to prevent and treat injuries, will give you the best possible chance of achieving a personal best and taking your running fitness to the next level.
If you would like to find out more please call Adam on 07867 563 952, Olly on 07841 880 686, or visit http://solentathlete.co.uk/ready-to-race-running-course/.
Please note you will need to book the course through us to qualify for a discount and free physio advisory service. Happy running!
Kind regards
Adam
Christmas Opening Times
Mon 21st to Wed 23rd December
– Normal opening times at Solent Business Centre and Gang Warily
Thurs 24th Dec to Sun 3rd Jan
– Solent Business Centre closed
– Gang Warily clinic will also be closed except on
Wed 30th December when Mary Tebb will be working for 1 day to cover any emergency appointments.
Monday 4th January
– Normal service will resume
Surviving Major Burns and my journey to recovery
Free talk on Monday 27th July 7-9pm
Blighmont (East) Army Reserve Centre, Millbrook Road West, Southampton SO15 0AJ (this is next door to our clinic in Southampton)
Call 023 8008 9120 to reserve a place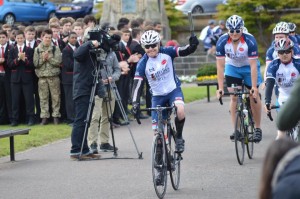 Jamie is an old personal friend of mine from our time serving together in the Army Reserves Airborne Forces.
In the summer of 2007, during a routine solo flight, his life changed for ever when his plane engine caught fire. Within seconds he was engulfed in flames, and knowing that certain death awaited him Jamie had to act.
Jamie sustained a total of sixty percent third-degree burns to his body and remained in intensive care for 12 months.
Jamie has undergone over 50 operations and had intensive physiotherapy rehabilitation since the incident, an accident which doctors believed left him with only a 5% chance of survival.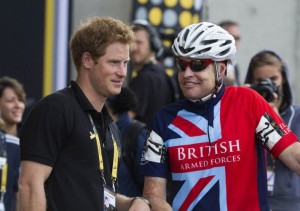 Through extraordinary mental strength and determination Jamie has gone a long way to re-building his life. The manner in which he has approached life since the accident is a shining example of dealing with adversity. He has been an Olympic Torch bearer, Ivictus Games competitor, expedition leader and charity fund raiser for various military charities.
His story and incredible strength of character are an inspiration to all audiences who hear him speak. By speaking to people about his life, the accident and the horrendous fight back to normality Jamie aims to inspire confidence and energy in the audience.
Places are limited on this inspirational talk so book your place early. I guarantee you that Jamie's story will move you and inspire you, so book early as places are limited.
Click the links below for more about Jamie's inspirational life story.
Jamie Hull Burns Survival video
Book your place now, don't miss this rare opportunity! Call 023 8008 9120.
Adam Smith-Connor
Clinic Director